Smoke Alarm Saves Family From House Fire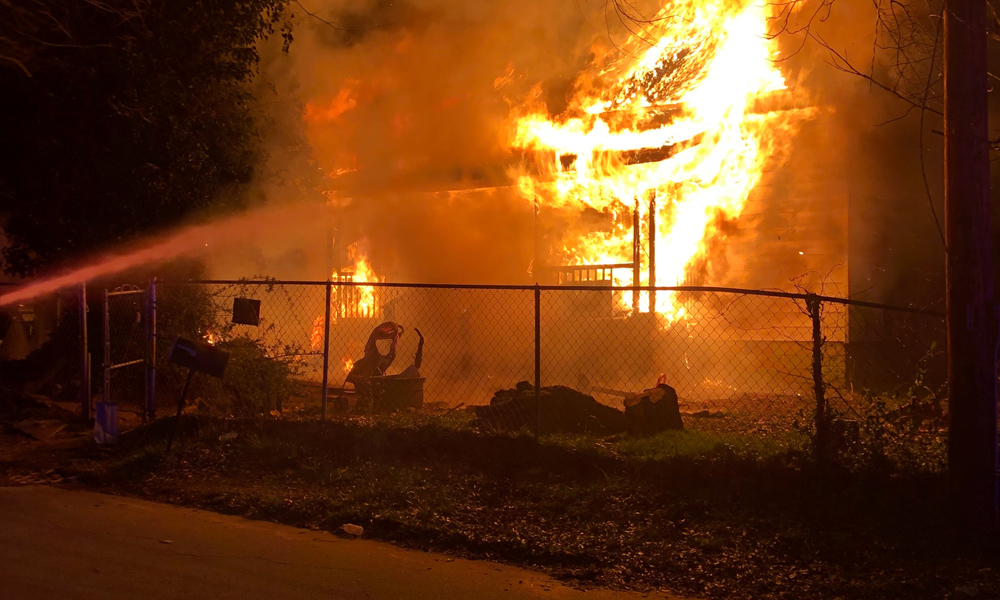 The City of Monroe Fire Department responded to a house fire on W Marable St. Tuesday February 19th 2019 at 5:37 am. Walton County Fire Rescue also responded automatic aid to assist with extinguishing the blaze. Crews arrived on scene and found the home fully engulfed in flames with all residents safely outside and accounted for. Occupants of the burning structure advised that Monroe Fire had installed smoke alarms in the home 2 years prior. The occupants were sleeping during the initial start of the fire and heard the alarm going off and went to investigate. They found that it was actually a fire and were able to safely evacuate with their pets. Red Cross was called to assist the family that displaced 2 adults, 4 dogs and 1 cat.
According to the United States Fire Administration, the risk of dying in a home fire is cut in half in homes with working smoke alarms. Any resident within the city limits needing assistance with smoke alarms are encouraged to call or visit the City of Monroe Fire Department.
Address: 139 S Madison Ave, Monroe, GA, 30655
Phone-in-request: 770-266-5128